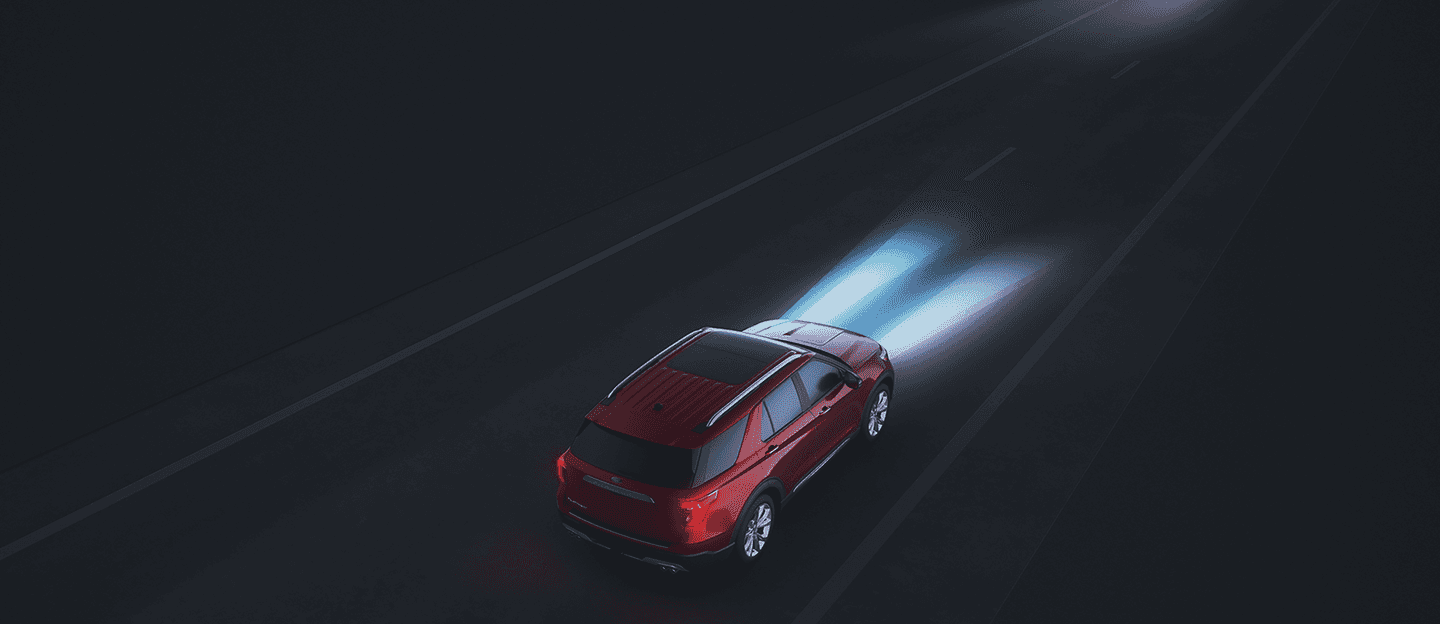 Auto High-Beam Headlamp
The 2022 Explore for sale near St. Louis, is fitted with Auto High-Beam Headlamps that help you light the road ahead. They are able to automatically switch on and off in relation to the traffic around them to help keep you focused and keep your hands on the wheel.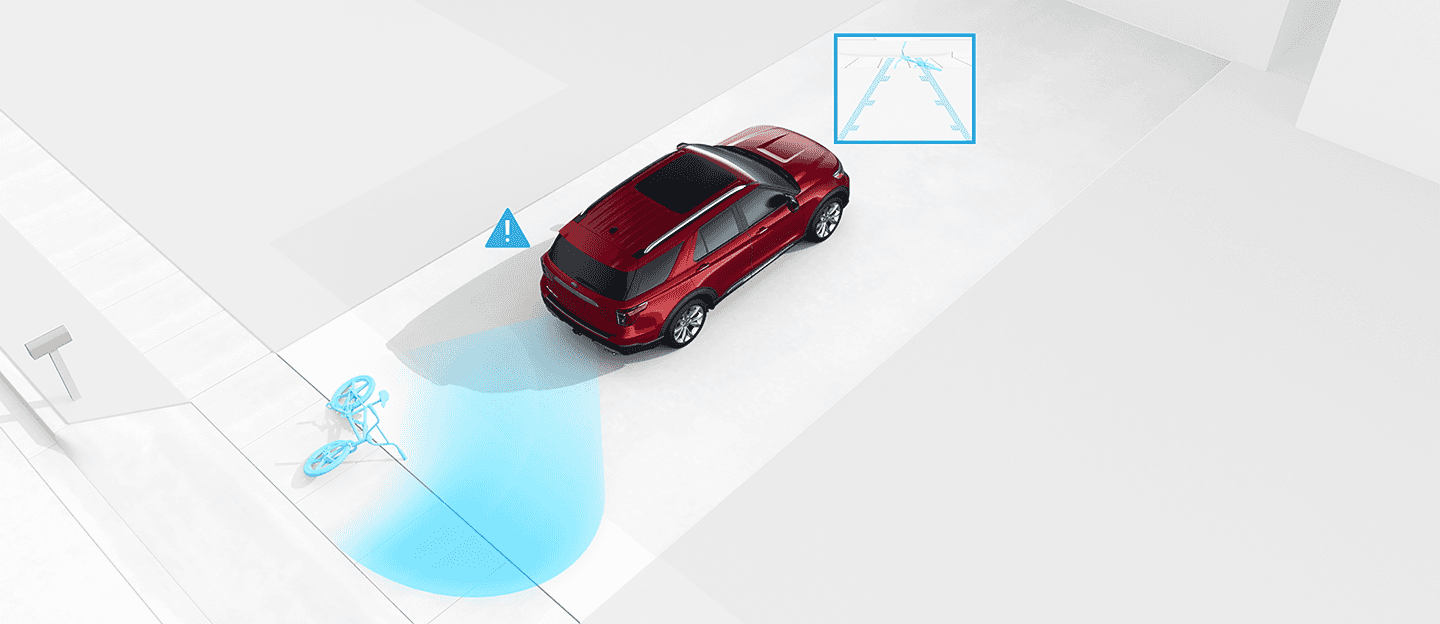 Rear View Camera
The rearview camera gives you an easier way to see any objects or vehicles that may be behind you while in reverse. The camera also has a built-in washer so that you can keep it clear and clean to allow you to be safer while backing up.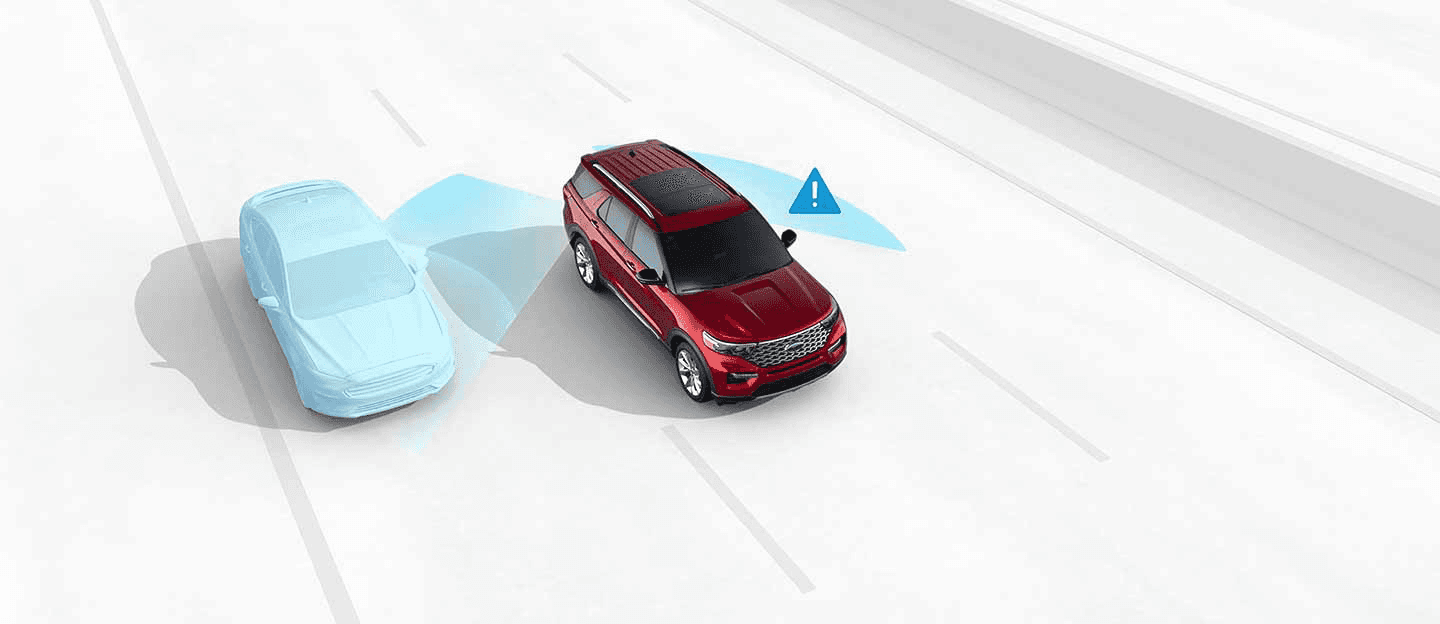 BLIS (Blind Spot Information System) with Cross-Traffic Alert
This feature enables the vehicle to detect traffic in your blind spots and provides alerts that are both audial and visual to warn you. The cross-traffic alert engages when you slowly back up out of a driveway or a parking spot.
Pre-Collision Assist with Automatic Emergency Braking (AEB)
If the 2022 Explorer in St. Louis senses an incoming impact, it can apply the brakes automatically. The technology senses the road and vehicles ahead to alert you when there is a potential collision ahead. The feature will not engage unless needed.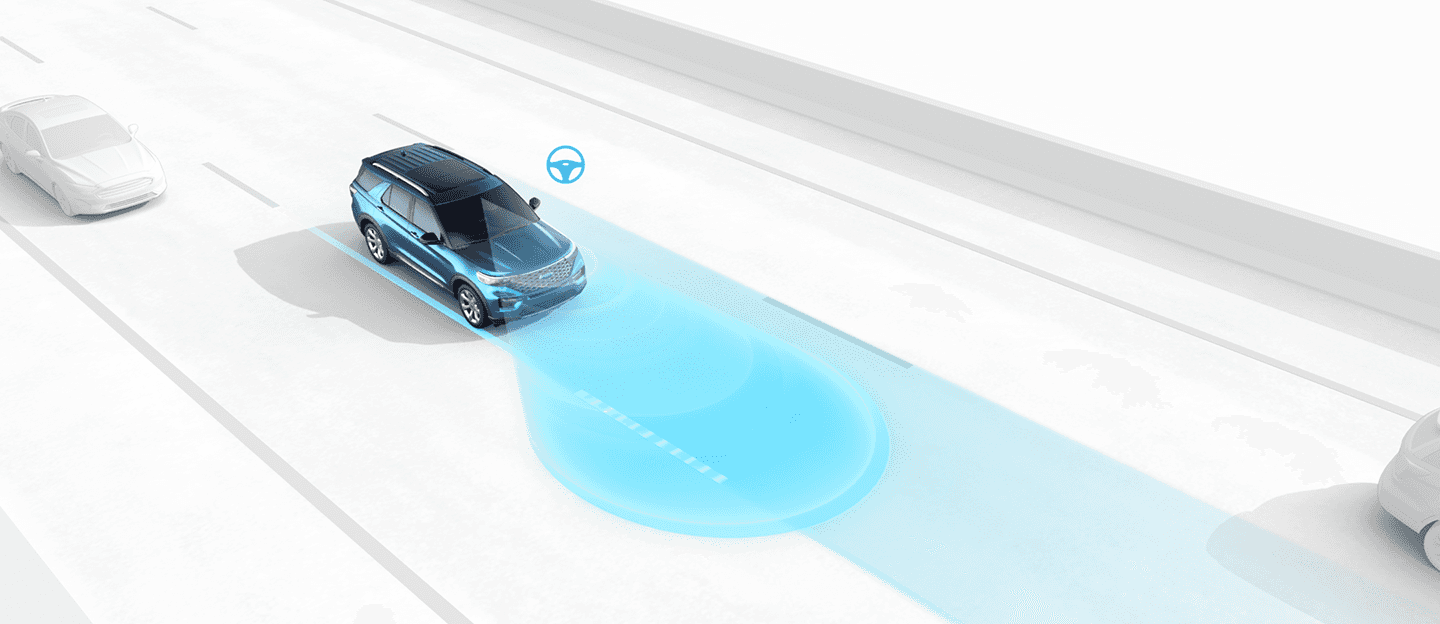 Lane-Keeping System
The lane-keeping system in the 2022 Ford Explorer helps you stay in your lane even during a small moment of distraction. The vehicle scans the lane ahead to know where to keep you on the road. If you continue to drift out of your lane, the vehicle will give you additional alerts to keep you safe on the road.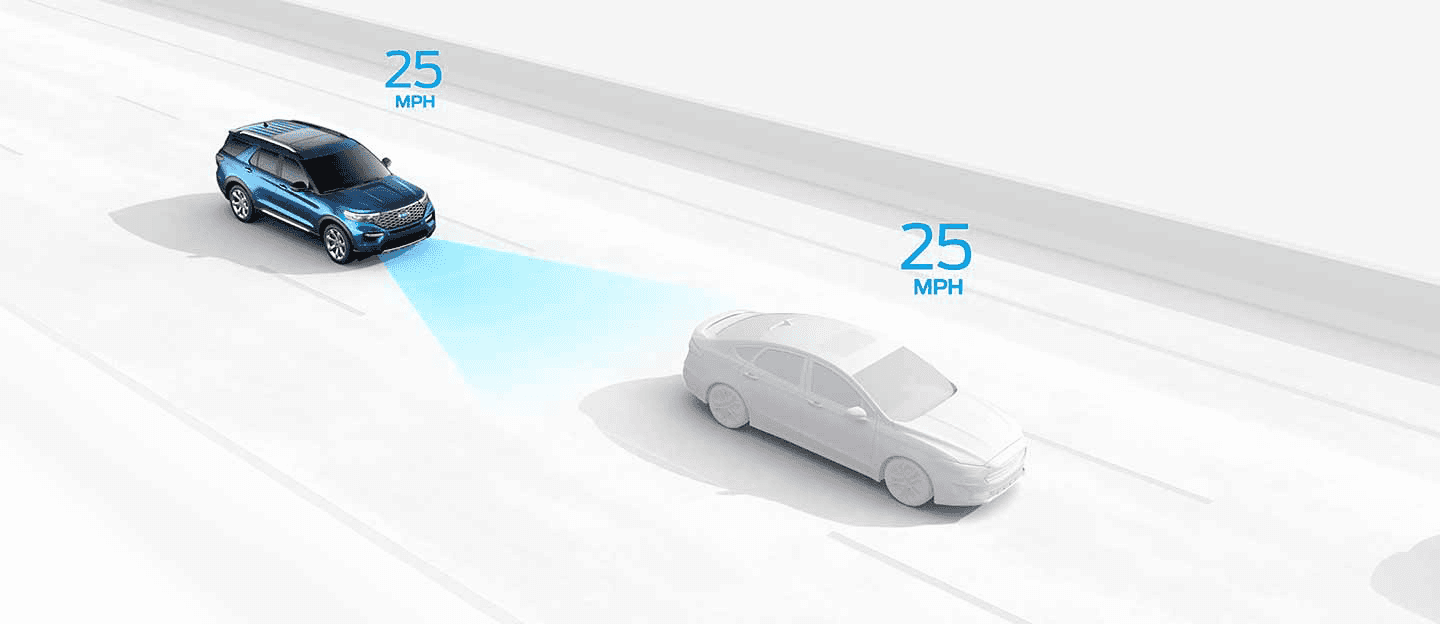 Intelligent Adaptive Cruise Control
The 2022 Explorer near St. Louis is equipped with Intelligent Adaptive Cruise Control allows your vehicle to slow down if the traffic in front of you is slowed down or stopped. The ACC can also assist you in coming to a complete stop when needed. The feature also can help keep you centered in your lane while the cruise control is engaged.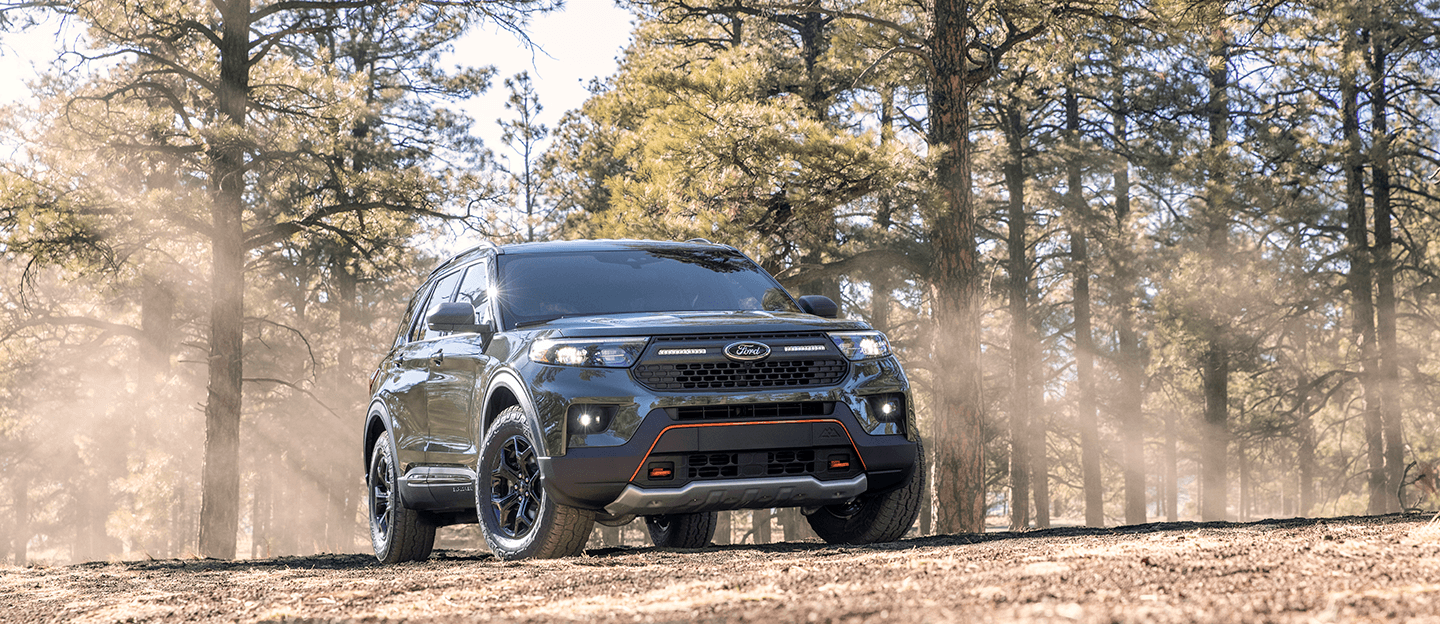 Side-Wind Stabilization
Side-wind stabilization helps you counteract heavy cross-wind conditions. The system keeps you from having to fight the wind and put in extra effort when overtaking large trucks, crossing a bridge, or driving on the open road.