Depending on the trim, the 2022 Ford Bronco SUV available near St. Louis has up to seven available G.O.A.T. modes to match your vehicle's performance to different conditions or surfaces. Every mode optimizes the steering feel, driveline, brake systems, engine, and transmission performance for maximum capability.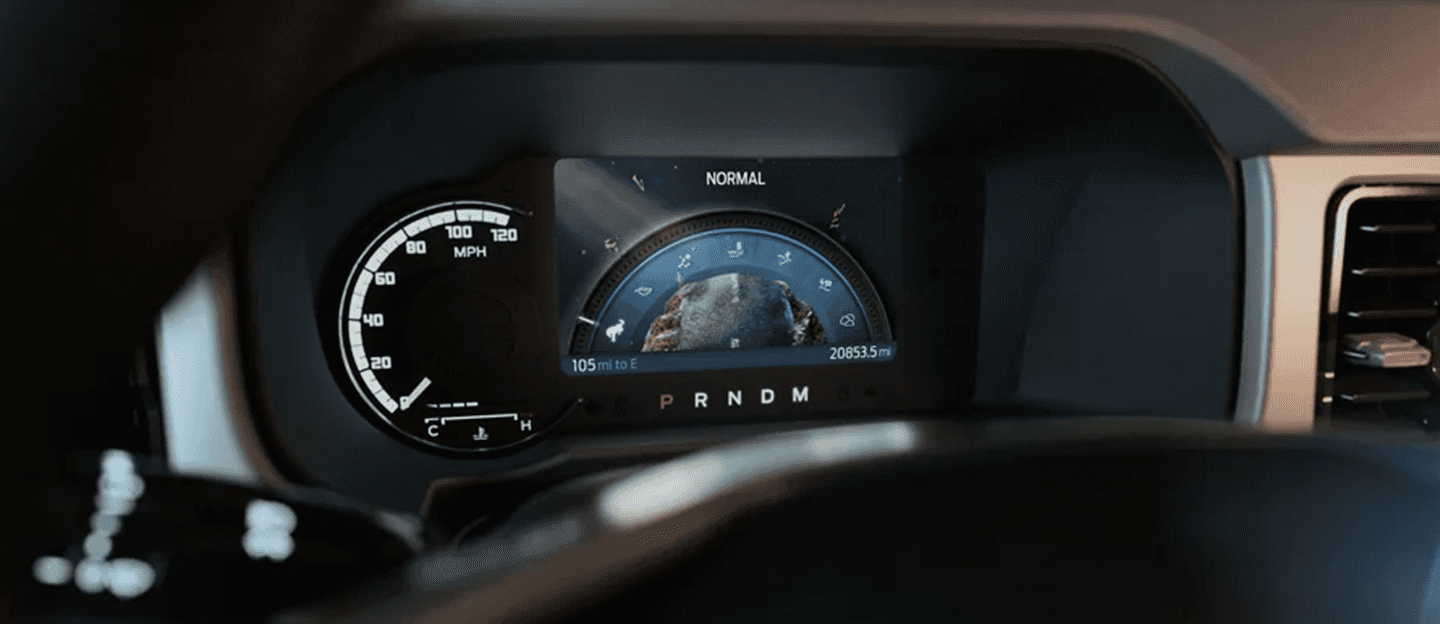 Normal Mode
Standard on all 2022 Ford Bronco trims, this mode has an ideal balance of convenience, comfort, and excitement.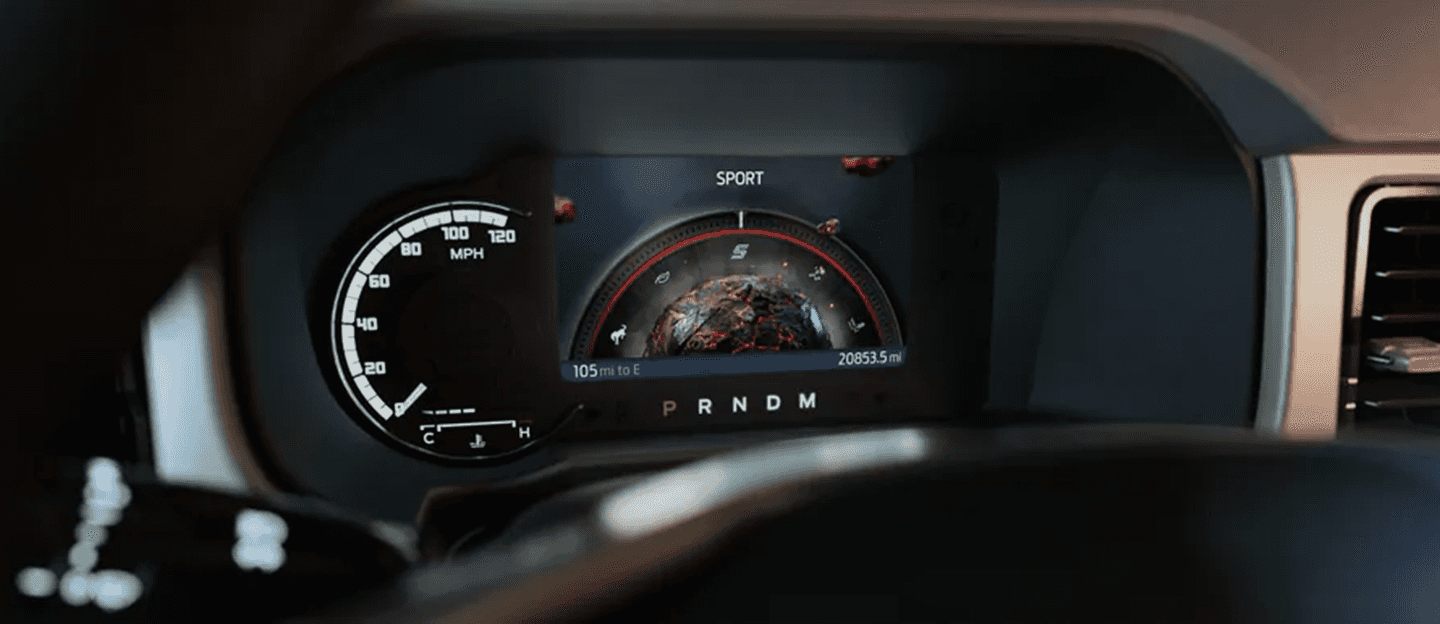 Sport Mode
This mode provides improved response and performance handling. This increases the response to the accelerator pedal and gives a sportier steering feel. Your vehicle can accelerate quicker as the powertrain system stays on lower gears longer. Two-wheel drive high equates to four-wheel drive when in sport mode. Four-wheel drive low can't be selected in sport mode on Base, Outer Banks, Black Diamond, Big Bend, Wildtrak, and Raptor.
Eco Mode
This mode focuses on cutting down on fuel use, possibly in exchange for reduced performance. Some of these reductions include default 2WD, earlier upshifts, and detuned part-throttle response. This mode is standard on all 2022 Ford Bronco trims for sale near St. Louis except for Raptor and Badlands.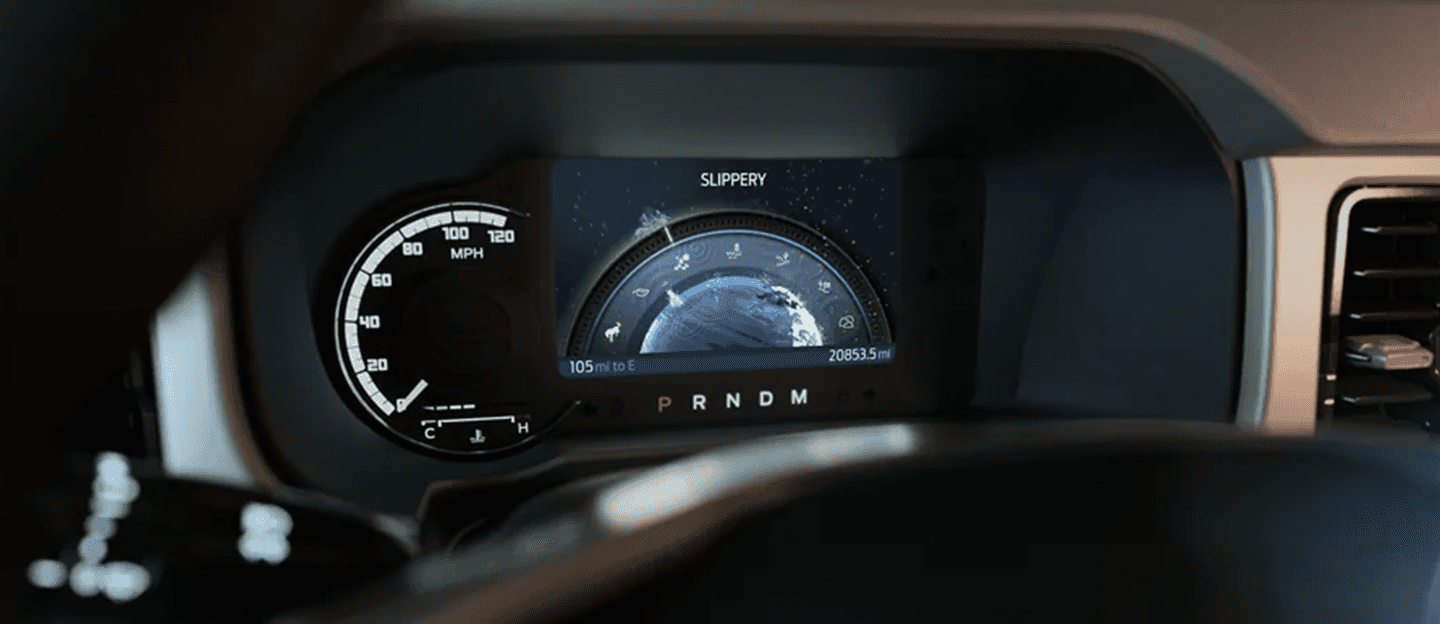 Slippery Mode
This mode helps to make the vehicle easier to drive on slick surfaces. This mode decreases throttle response and increases shifting on slick surfaces. Stability and traction controls get restricted for better control. This mode is standard on all 2022 Ford Bronco trims.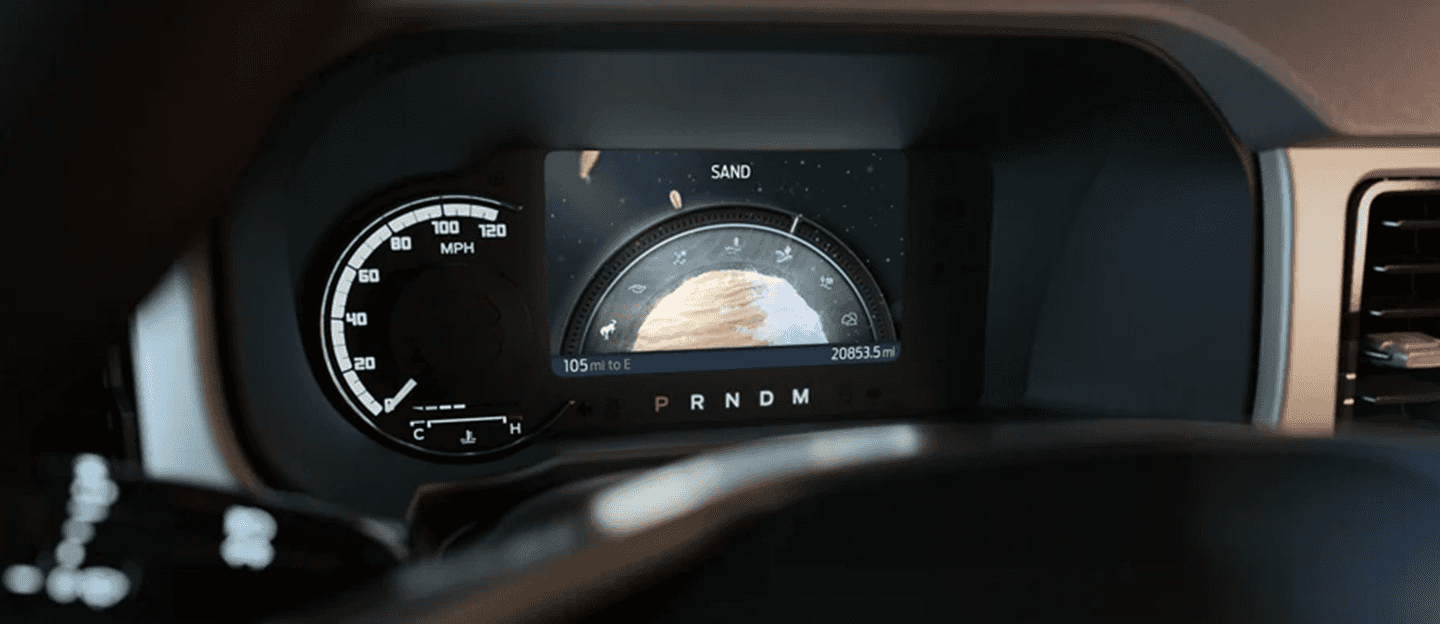 Sand Mode
Sand mode allows additional wheelslip to reduce stoppage. This is to be used for off-road sand only and is standard on every trim except Raptor.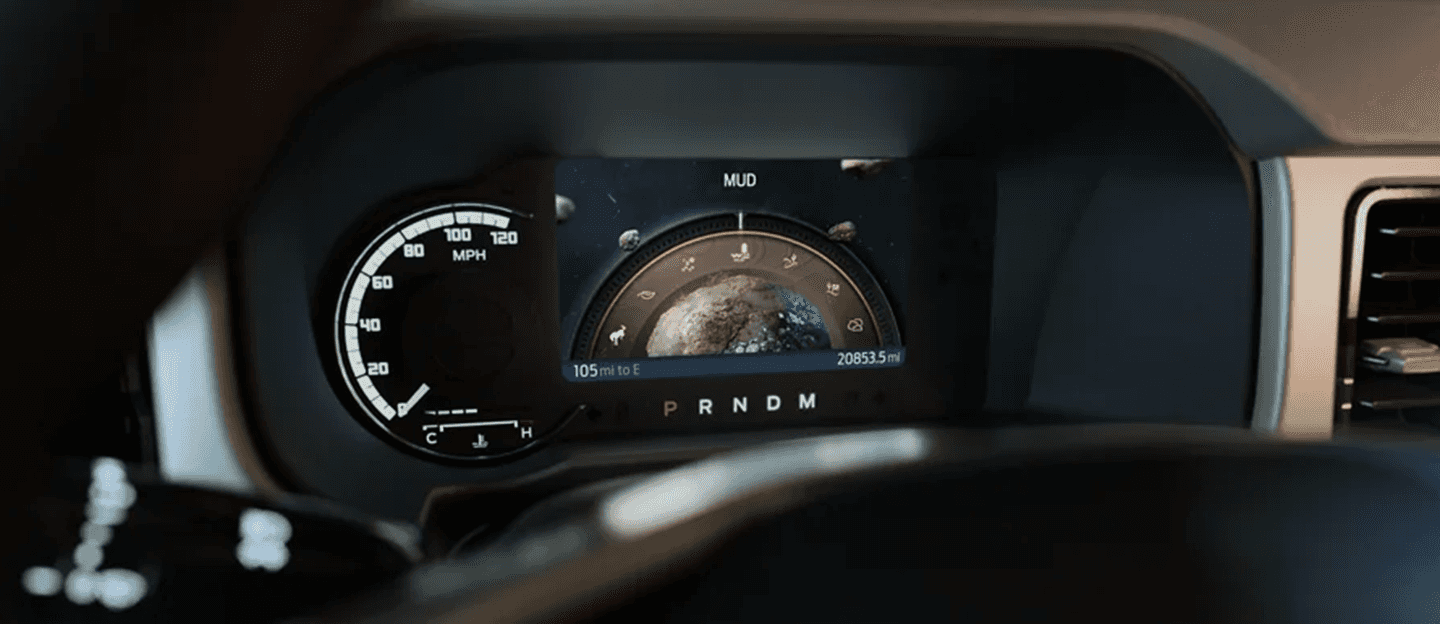 Mud/Ruts Mode
This mode is for off-road use only and adapts the vehicle's systems for the best possible experience when navigating uneven, rutted, soft, or muddy terrain. Stability and traction controls have fewer restrictions to make way for more wheelspin, keep vehicle momentum, and clear mud from tires. The Big Bend, Wildtrak, Black Diamond, Outer Banks, and Badlands trims have this mode as standard.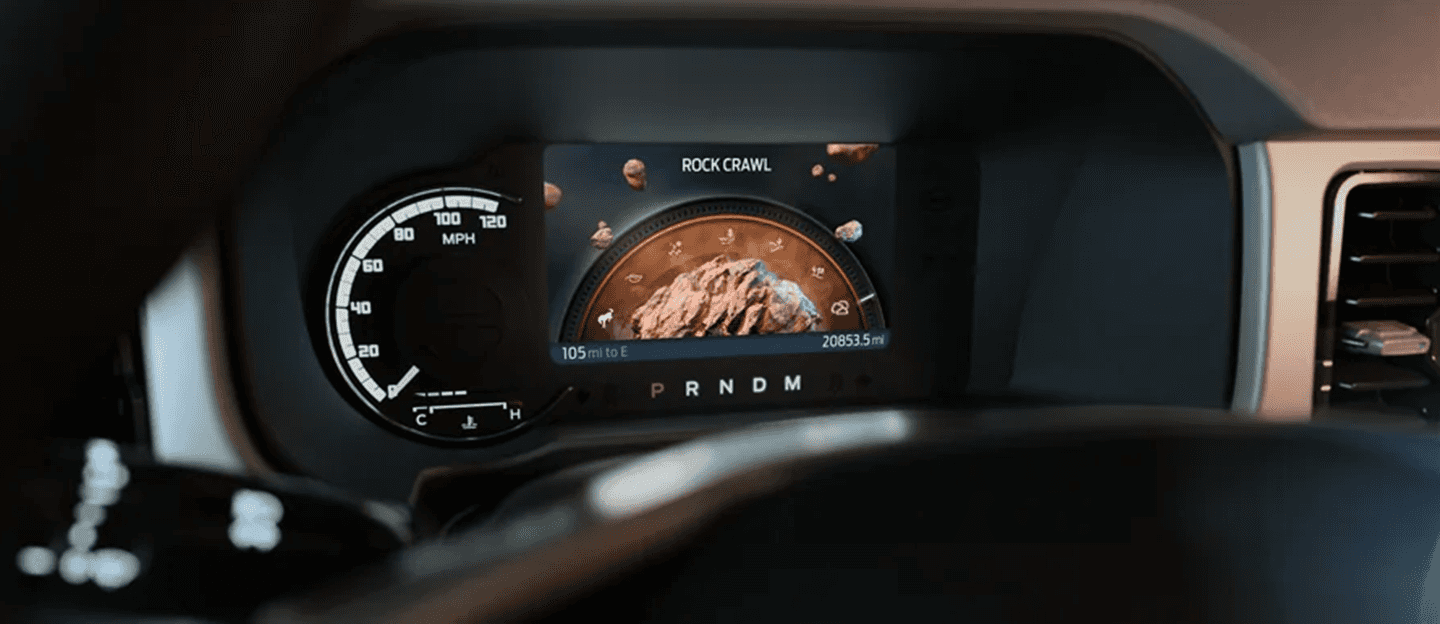 Rock Crawl Mode
For off-road use only. This very low-speed mode provides controlled crossing of uneven, harsh environments that even includes big rocks. Standard on Raptor, Black Diamond, and Badlands.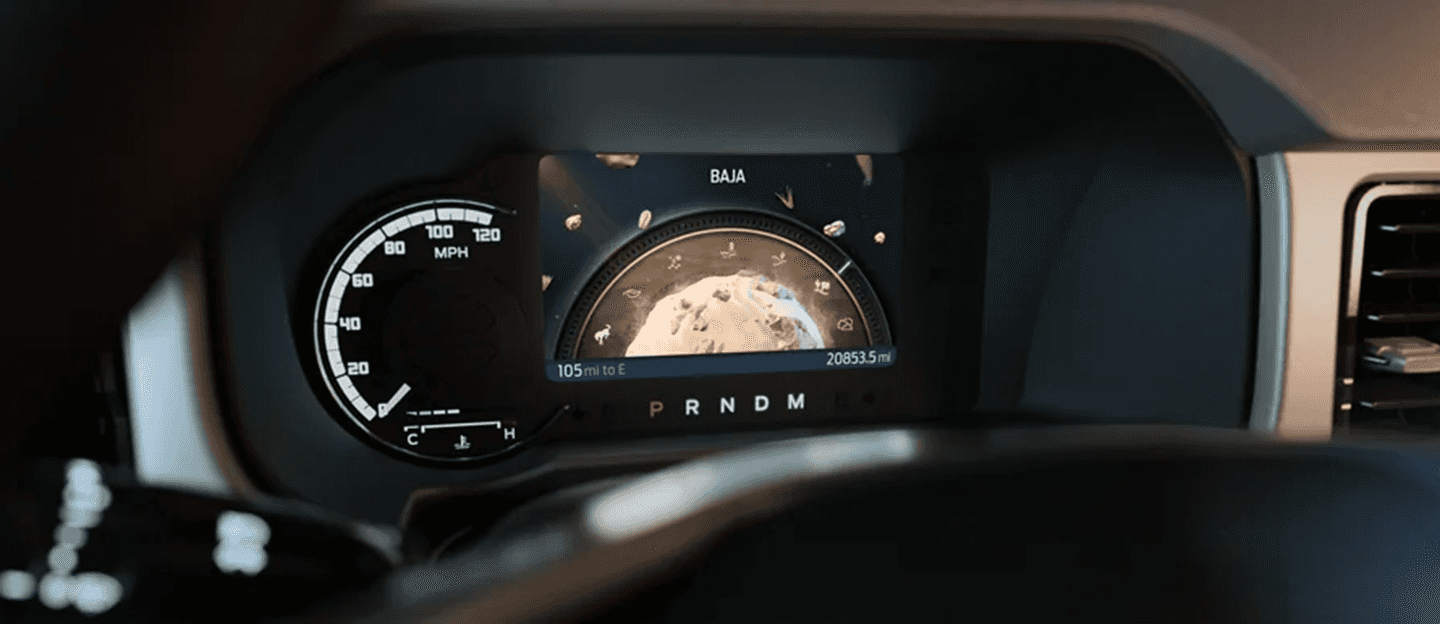 Baja Mode
This mode adjusts response for higher-speed off-road driving and is for off-road use only. Standard on Badlands, Wildtrak, and Raptor.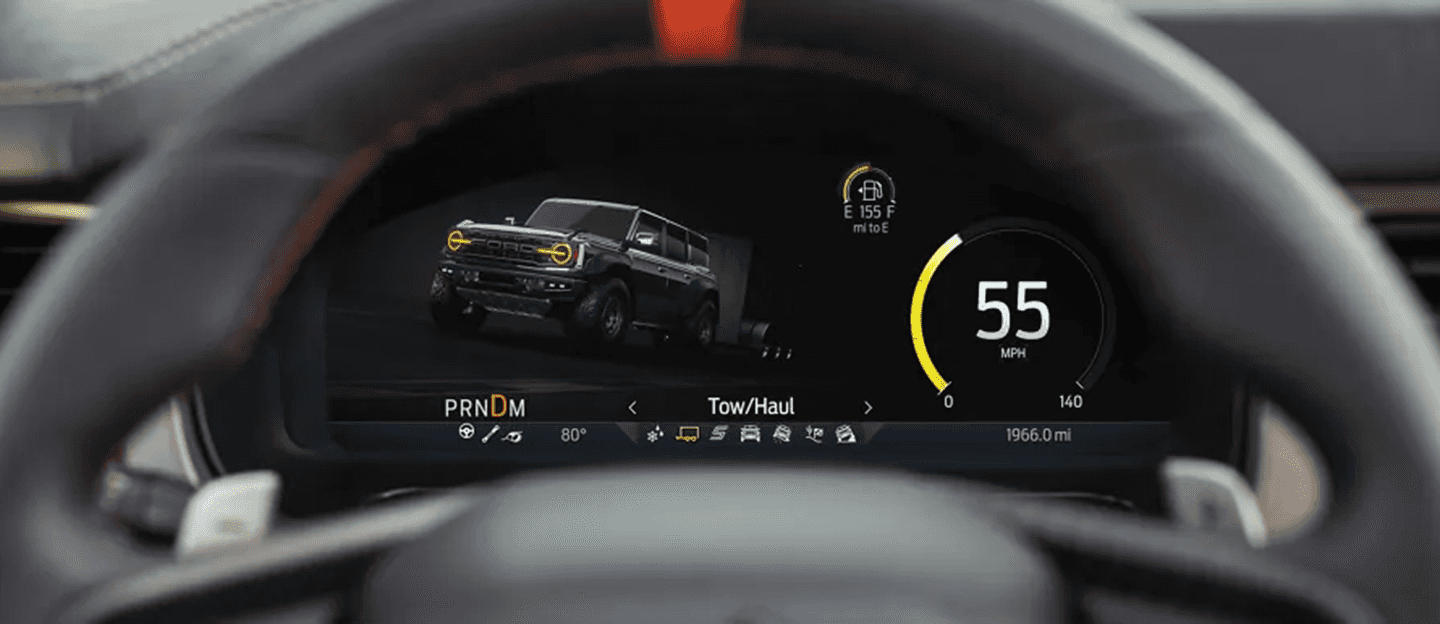 Tow-Haul Mode
This mode is best when carrying a heavy load or towing a trailer as it improves transmission operation. This is accomplished by reducing the frequency of transmission shifting by moving upshifts to higher engine speeds. This mode also gives engine braking in all forward gears, which helps your control and slows your vehicle down when going down a slope. Downshift braking depends on how much you push down on the brake pedal. This is standard on Raptor.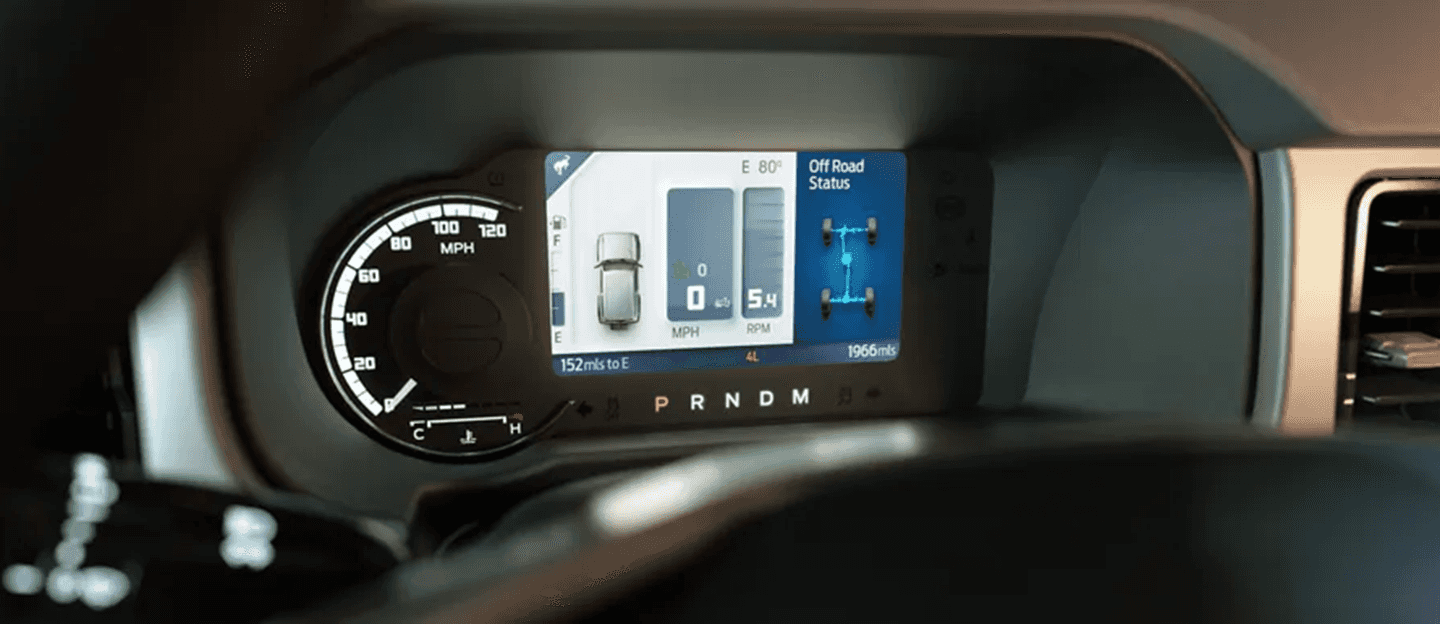 Off-Road Mode
This mode increases stability controls, traction, and accelerator pedal response for better performance in off-road situations. This might be the best mode possible if the vehicle becomes stuck. Standard on Raptor and for off-road use only.