2021 Ford F-650 & F-750 in St. Louis

2021 Ford F-650/F-750 Highlights
Class Exclusive
7.3L V8 Gas Engine
Best-in-Class Gas V8 Horsepower
350 HP
Best-in-Class Torque
468 lb-ft.
2021 Ford F-650/F-750 for Sale near St. Louis
The 2021 Ford F-650 and F-750 are Ford's Medium Duty Work Trucks. They are available in Straight Frame, Pro Loader, and Tractor configurations. The Straight Frame that is available on the F-650 Straight Frame has a 39.4-Inch Chassis Height and a GVWR Range from 25,600 to 29,000 lbs. The 2012 Ford F-650 in the Pro Loader frame is perfect for landscaping and catering services because of it's low frame height. The 2021 Ford F-650 and F-750 Tractors are built Ford tough and ready to haul even the heaviest of loads. There are two available Powertrains to choose from in the 2021 Ford F-650 and F-750. The first Powertrain is the Class-Exclusive 7.3L V8 Gas Engine that gets 350 Horsepower and 468 lbs-ft. of torque. The 2021 Ford F-650 and F-750 also have an available 6.7L Power Stroke V8 Turbo Diesel Engine that gets 270 Horsepower and 700 lbs-ft. of torque. The 2021 Ford F-650 and F-750 also feature the TorqShift HD 6-Speed Automatic Transmission that has Live-Drive Power Takeoff Provision with Mobile Mode. You can help keep track of your truck's oil changes with the Intelligent Oil-Life Monitor system that keeps track of your actual mileage and notifies you when it is time to be changed. Another great feature in the 2021 Ford F-650/F-750 work trucks is the Operator-Commanded Regeneration with Active Inhibit System that helps manage the soot that isn't cleared out of the Diesel engine when at idle.

2021 Ford F-650/F-750 Available at Lou Fusz Ford
The 2021 Ford F-650 and F-750 featured a cabin re-design that has now made this work truck more comfortable than ever. The Instrument Cluster and Center Stack have been ergonomically designed so that you can easily reach and maneuver your radio, upfitter switches, and climate controls while on the road. The available Rapid-Heat Supplemental Cab Heater helps you warm up fast on the frigid cold Winter days in St. Louis. You can also now adjust the steering wheel with the Tilt/Telescoping Steering Wheel with Integrated Audio Controls so that the drive-in your new 2021 Ford F-650 or F-750 is comfortable. There are three different cab choices to choose from depending on your business needs: there is the Two-Door Regular Cab, Four-Door SuperCab, and the Four-Door Crew Cab. With the included Upfitter Interface Module and Factory-Installed Upfitter Switches you can easily manage your installed Upfit. You'll also enjoy the Dual USB ports so you can keep your business and personal phone charged while out on the job. Come meet with one of our commercial specialists at Lou Fusz Ford and we can help you find the perfect truck to meet your needs.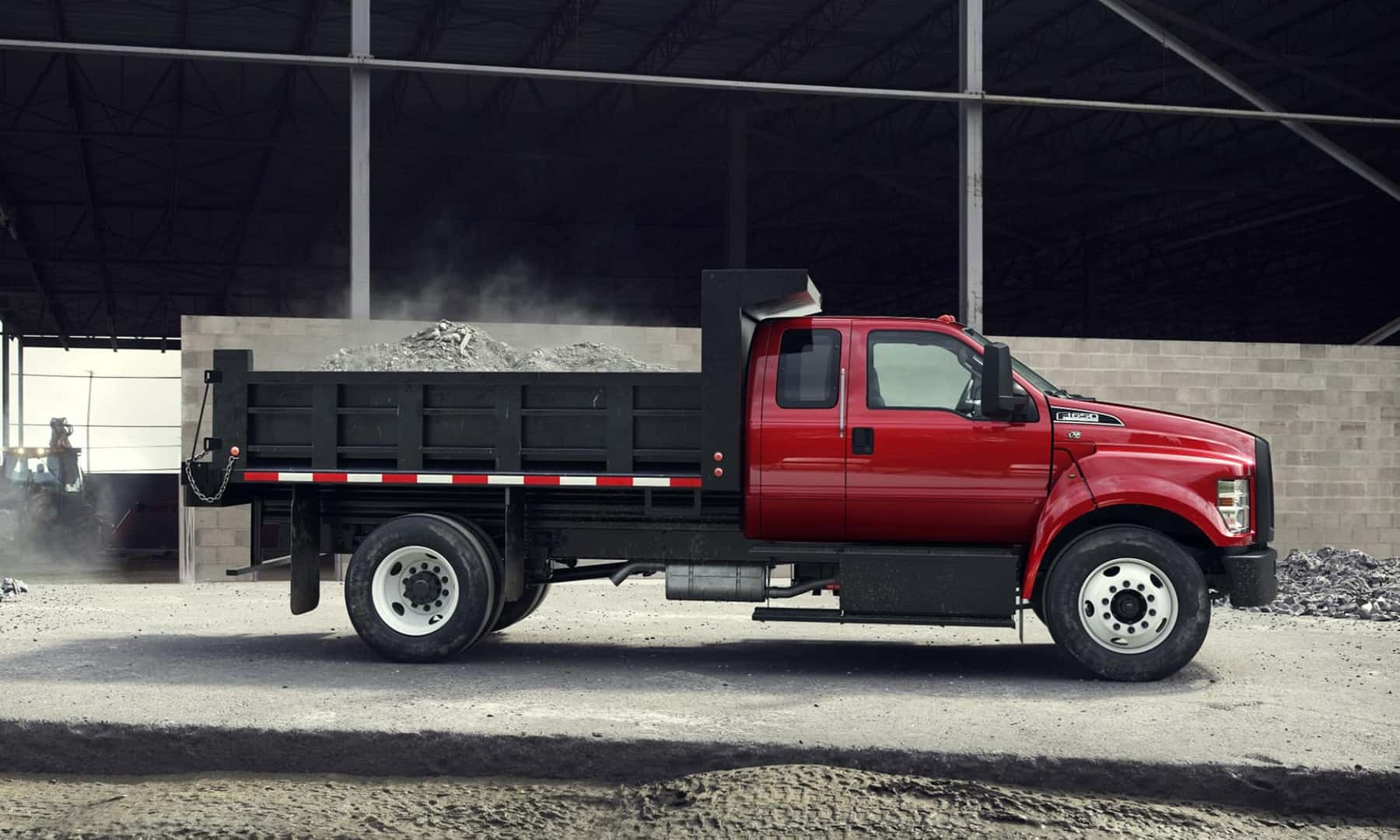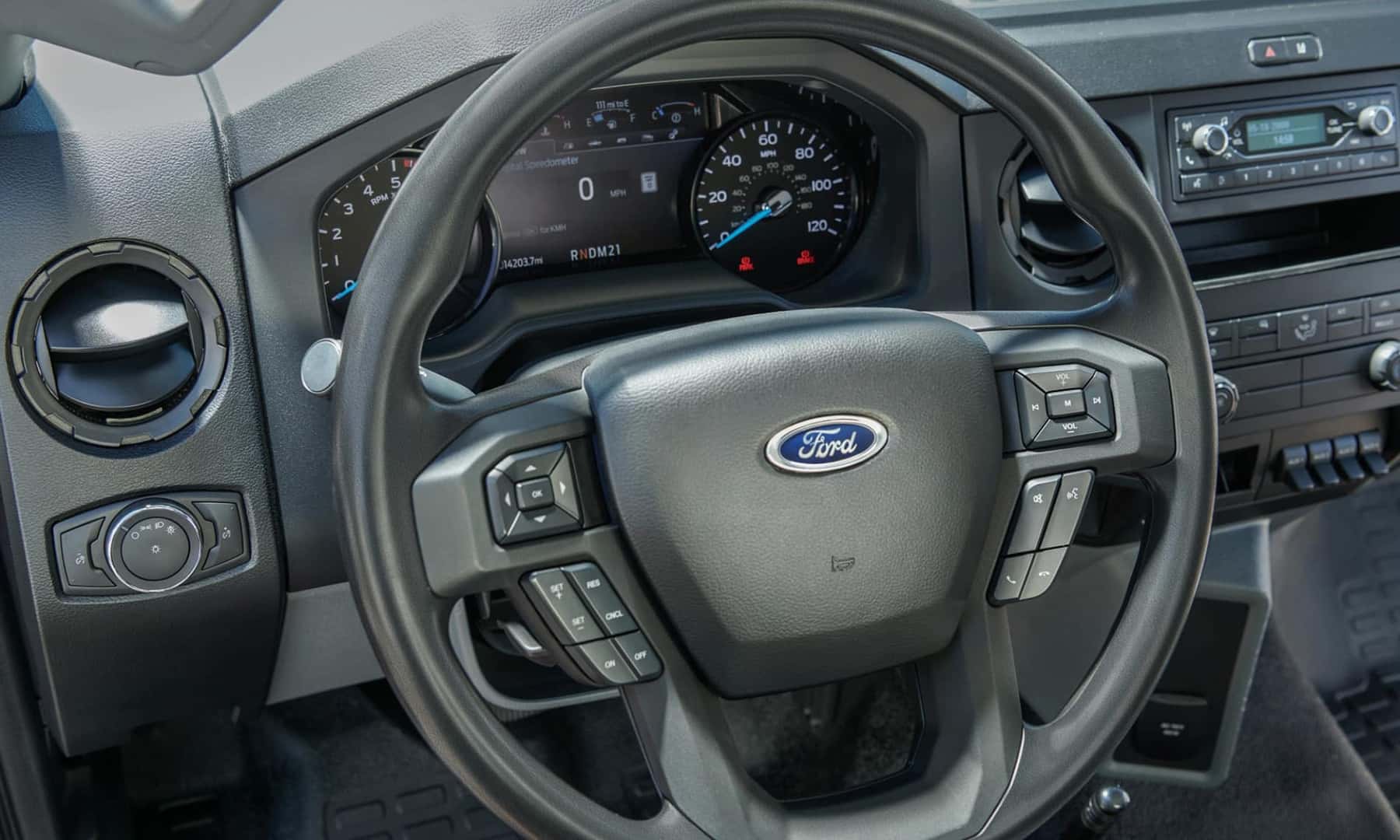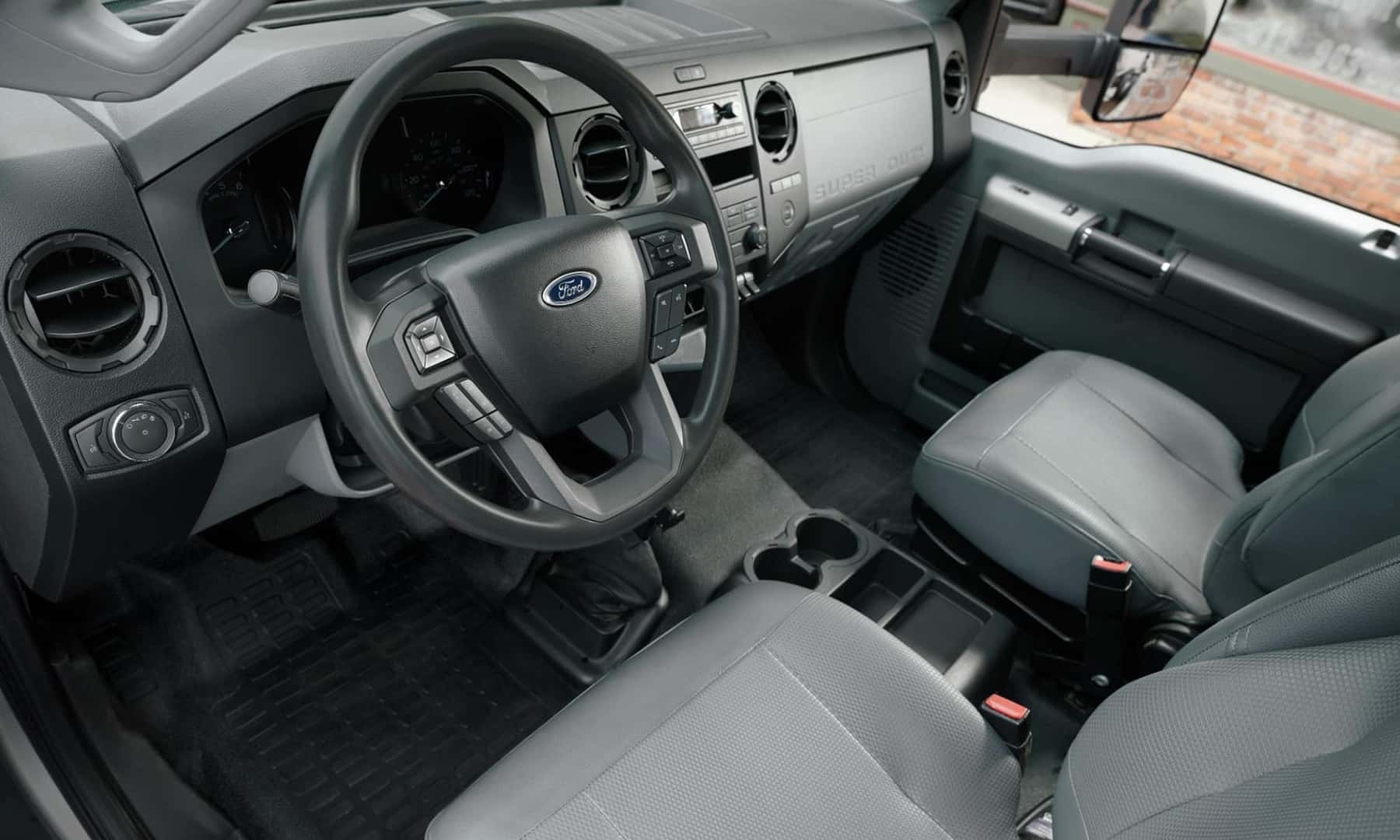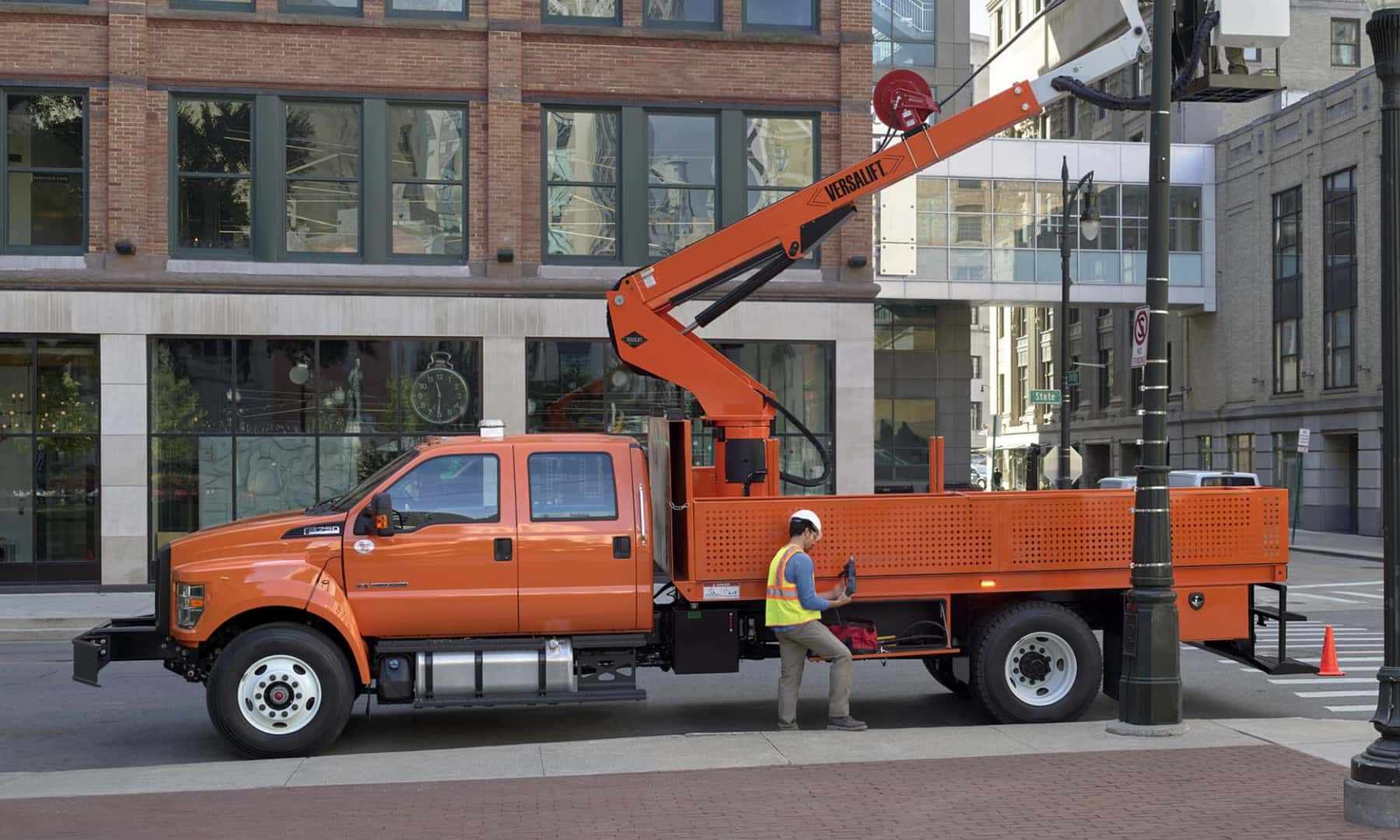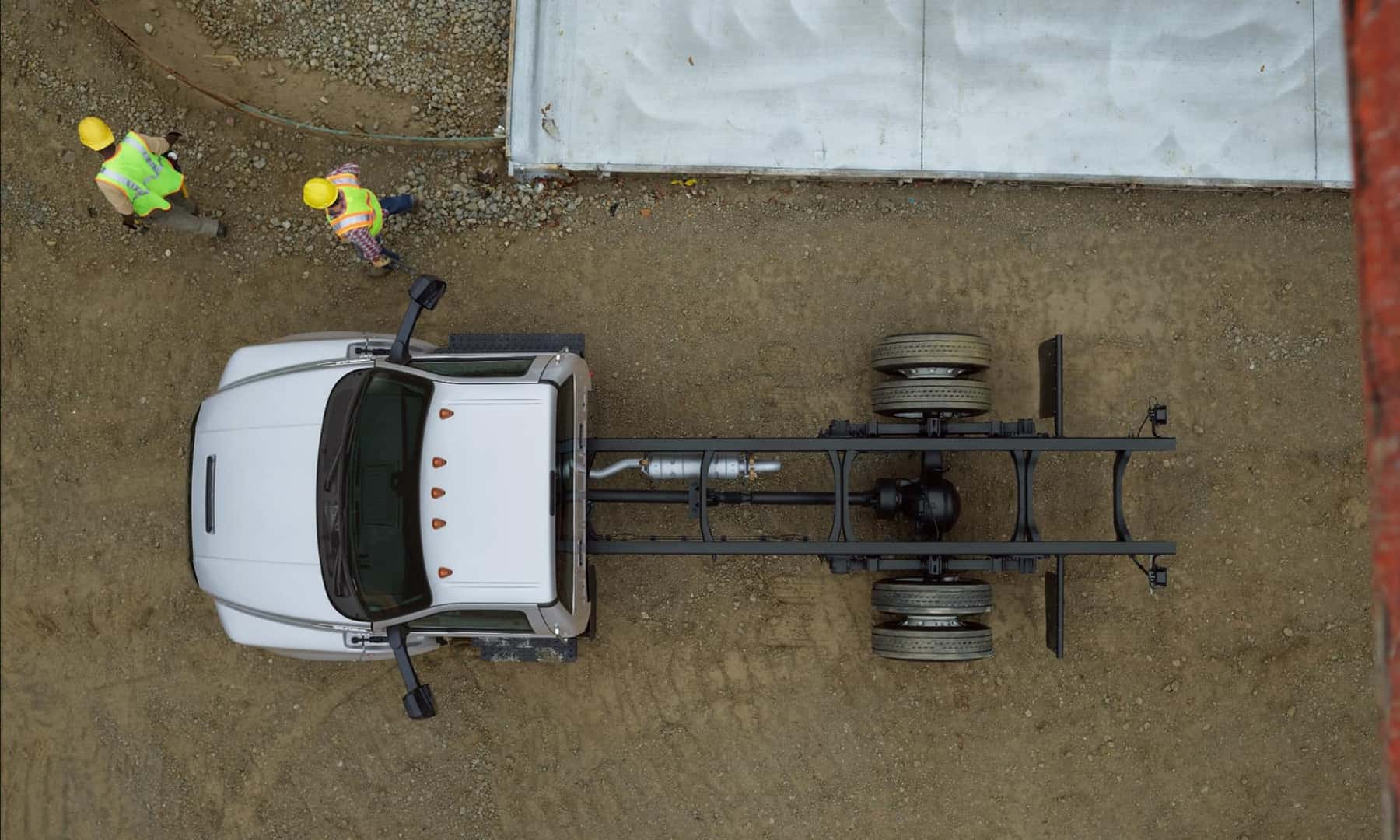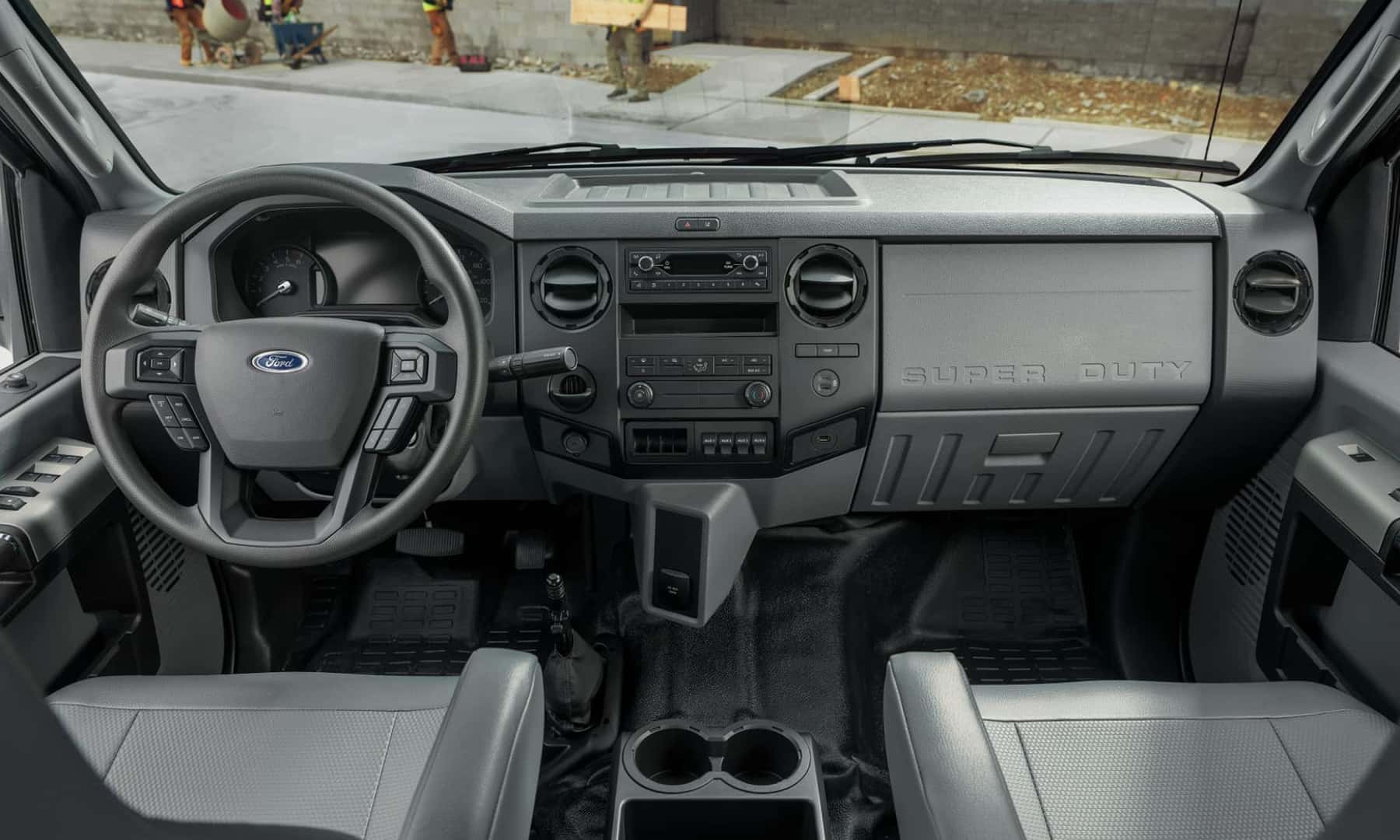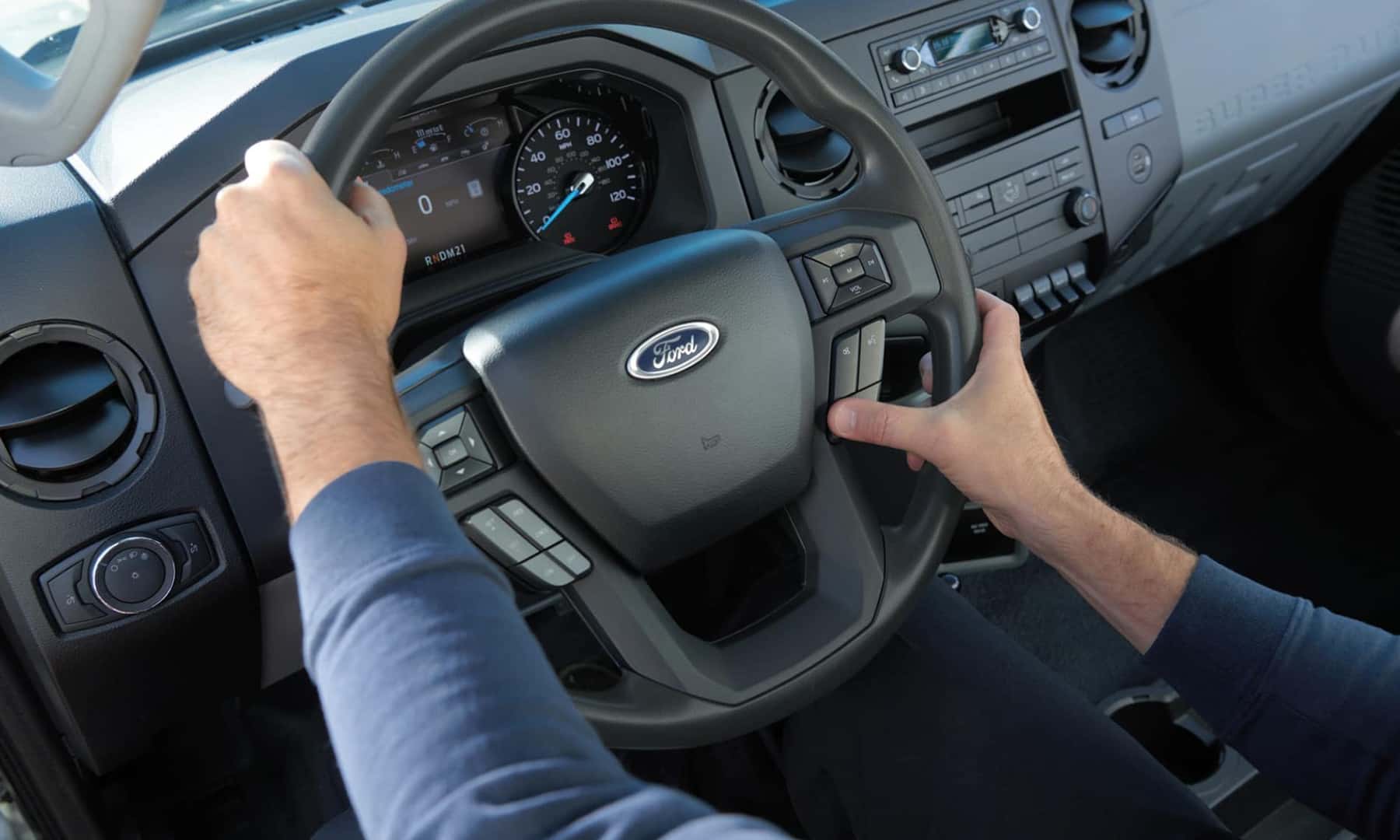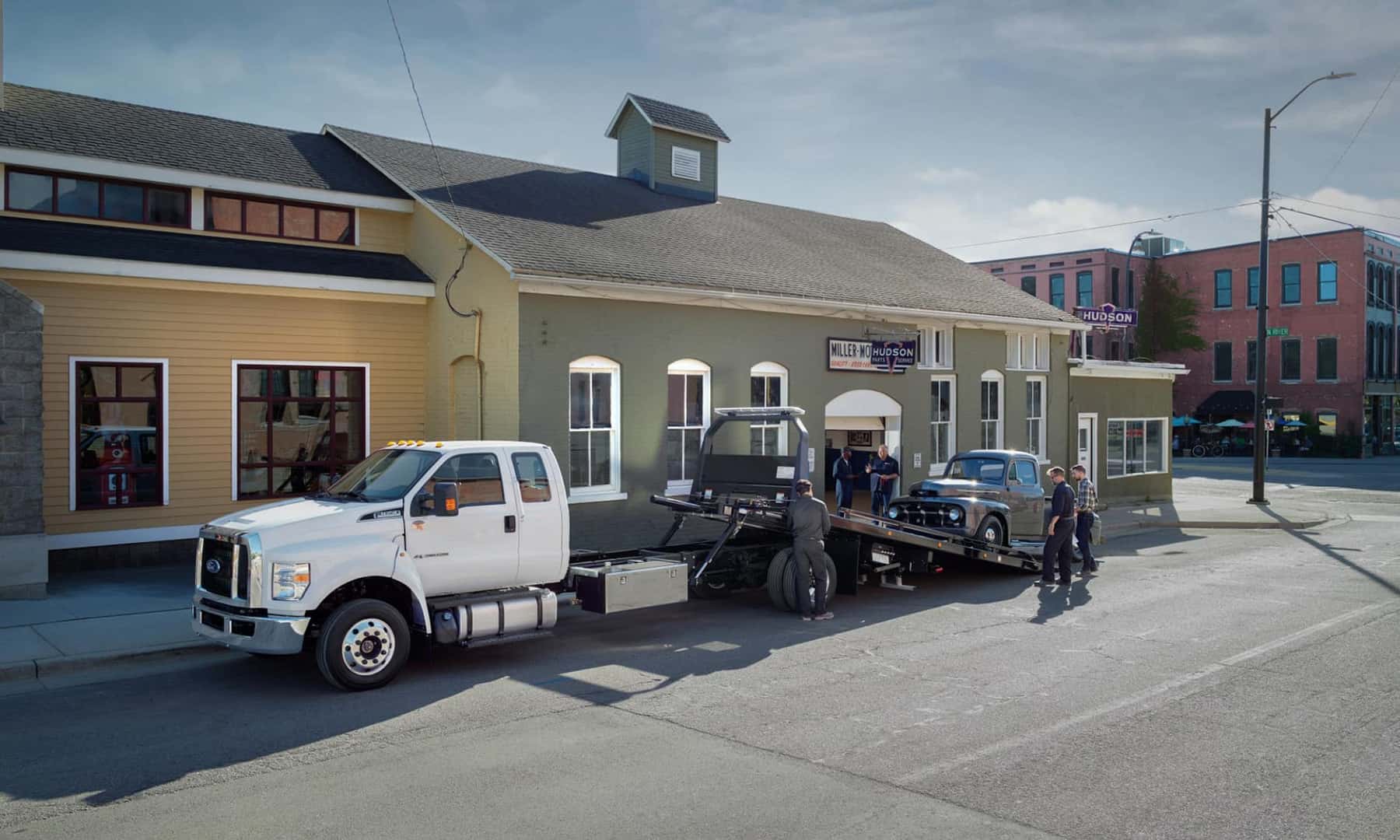 2021 Ford F-650 Models
SD Gas Pro Loader
Starting at $59,810

7.3L 2V DEVCT NA PFI V8 Gas
350 Horsepower
468 lbs-ft. of Torque

SD Diesel Pro Loader
Starting at $69,055

6.7L Power Stroke V8 Turbo Diesel
300 Horsepower
725 lbs-ft. of Torque

SD Gas Straight Frame
Starting at $59,125

TorqShift HD 6-Speed Auto Transmission
Double Overdrive
Tow/Haul Feature

SD Diesel Straight Frame
Starting at $68,370

Operator-Commanded Regeneration
4 Upfitter Switches
Wheel Mounted Audio and Cruise Controls

SD Diesel Tractor
Starting at $72,440

Air Brakes with Traction Control
Back-up Alarm
5 Roof Clearance Lights
2021 Ford F-750 Models
SD Gas Straight Frame
Starting at $61,700

CNG/Propane Engine Prep Packages
USB Ports
Bluetooth

SD Diesel Straight Frame
Starting at $70,945

Electric Speedometer
Air Conditioning and Defroster
Fleet Telematics Modem

SD Diesel Tracor
Starting at $74,330

110V AC Outlet
Rapid-Heat Supplemental Cab Heater
AM/FM Radio
2021 Ford F-650/F-750 Specs
| | | |
| --- | --- | --- |
| 7.3L V8 Gas Engine | 350 HP | 468 lb-ft of torque |
| 6.7L Power Stroke V8 Turbo Diesel | 270 HP | 700 lb-ft of torque |
| TorqShift HD 6-Speed Automatic Transmission | Standard | |
| Live-Drive Power Takeoff Provision with Mobile Mode | Standard | |
| | | |
| --- | --- | --- |
| Front End Tilting Fiberglass Hood and Fenders | Standard | |
| Chrome Grille | Available on Specific Trims | |
| Chrome Bumper | Available on Specific Trims | |
| Heated Power Telescoping Exterior Mirrors | Available on Specific Trims | |
| Roof Marker Clearance Lights | Standard | |
| Air Horn | Available on Specific Trims | |
| Mud Flaps | Available on Specific Trims | |
| Daytime Running Lights | Available on Specific Trims | |
| | | |
| --- | --- | --- |
| Air Conditioning and Defroster | Standard | |
| Steering-Wheel Mounted Controls | Standard | |
| Upfitter Interface Module | Standard | |
| 6 Factory-Installed Auxiliary Upfitter Switches | Standard | |
| Gauge Cluster Diesel | Standard | |
| 110V AC Outlet | Available on Specific Trims | |
| Rapid Heat | Available on Specific Trims | |
| Ford Telematics | Standard | |
| Radio AM/FM Stero with 10 Speakers | Available on Specific Trims | |
| Ford Data Services | Standard | |
| Bluetooth | Standard | |
| | | |
| --- | --- | --- |
| Air Brakes with Traction Control | Available on Specific Trims | |
| Lane-Keeping Alert | Standard | |
| Pre-Collision Assist with Automatic Emergency Braking | Standard | |
| Auto High-Beam Headlamps | Standard | |
| Hill Start Assist | Standard | |
| Forward Collision Warning with Brake Support | STandard | |
| Adaptive Cruise Control | Standard | |